If you're looking for a reliable and satisfying disposable vape pen, look no further than KangVape. This popular Chinese brand offers various flavors and devices for beginner and experienced vapers. In this article, we'll dive deep into the world of KangVape, highlighting its products, flavors, and features and showing you why it's the ultimate solution to all your vaping woes.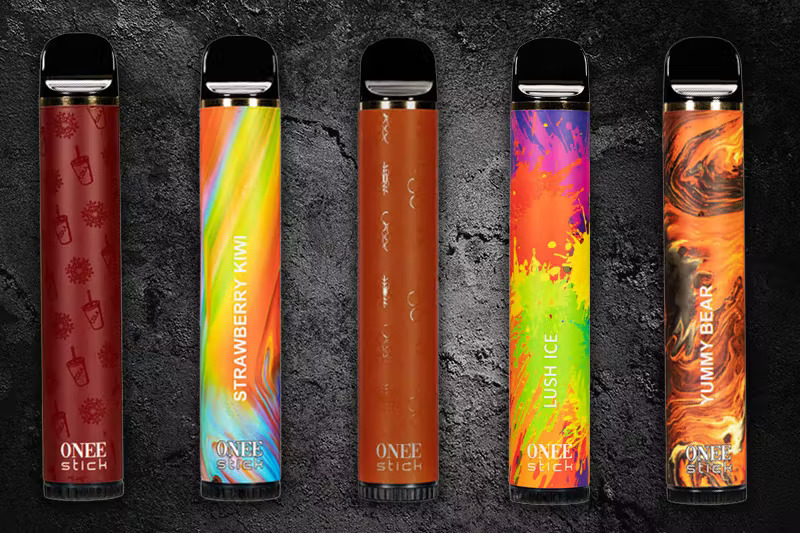 I. What is KangVape?
KangVape is a leading electronic cigarette brand from the Chinese company KangVape Technology Co., based in Shenzhen. Known for their high-quality disposable vape pens, KangVape has quickly gained a solid reputation among vapers for their extensive range of devices and flavors. The brand provides its customers with convenient, flavorful, and affordable vaping solutions.
II. KangVape Overview (Price, Types, Flavors & Wholesale)
A. Design and Building Quality
KangVape is renowned for its sleek and user-friendly designs, featuring durable and reliable materials. Their devices are lightweight, portable, and easy to use, making them perfect for vapers on the go or those who prefer discreet vaping.
B. Performance
When it comes to performance, KangVape doesn't disappoint. Their devices boast impressive battery life and provide consistent cloud production and flavor quality. With various disposable and refillable models available, KangVape ensures something for everyone.
C. KangVape Price & Series
KangVape offers a range of devices at different price points, making it easy for vapers to find a product that suits their budget. From the affordable KangVape Onee Stick Disposable series to the more advanced refillable models, every vaper has a KangVape device.
D. Best KangVape Flavors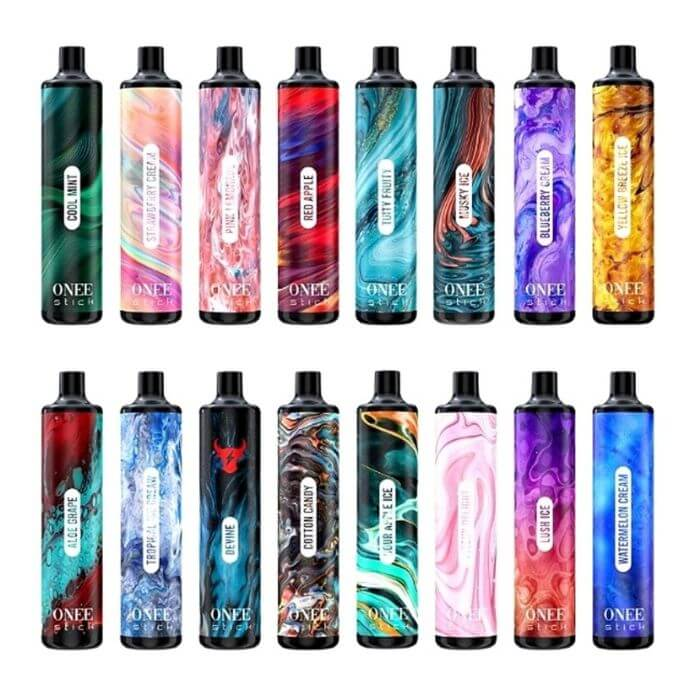 KangVape is known for its extensive range of e-liquid flavors, catering to various tastes. Some of their most popular flavors include:
Tropical Ice Cream
Banana Strawberry Ice
Blue Razz Ice
Strawberry Ice
Banana Ice
Cola Ice
Peach Ice
Mango Ice
Melon Ice
Grape Ice
Lush Ice
Guava Ice
Orange Soda
Cool Mint
Blueberry Lemon
Sour Apple Ice
Pineapple Ice
Energy Drink
Red Ice
Mixed Fruit
With such a vast selection of flavors, vapers may have difficulty picking just one!
KangVape Wholesale
KangVape also offers wholesale options for retailers interested in stocking their products. Contact the company with your business details and requirements to become a distributor.
What's the Difference Between the Onee Max, Onee Stick, and Onee Pro?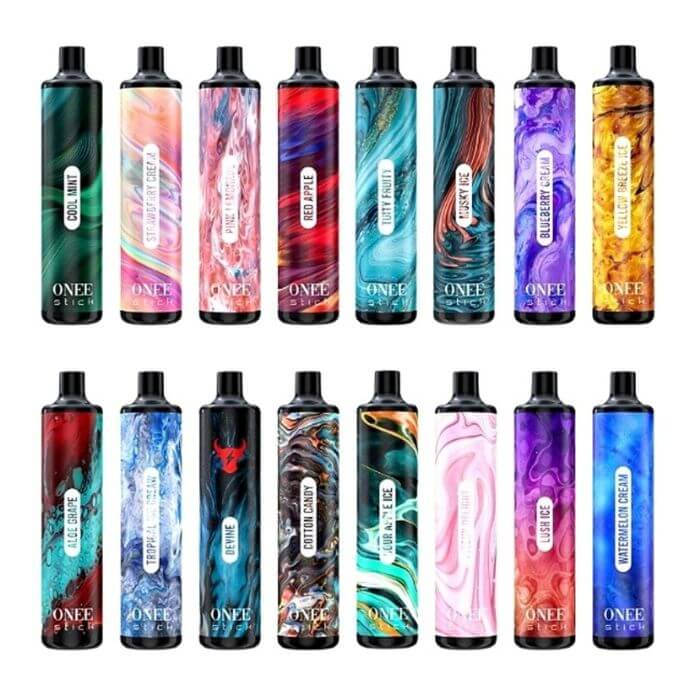 KangVape's Onee series comprises various disposable devices catering to different preferences and needs. Here, we compare the Onee Max, Onee Stick, and Onee Pro:
Onee Max
The Onee Max is a high-capacity disposable device, offering a larger puff count than most disposables. With up to 5000 puffs, it's perfect for vapers who want a long-lasting vape without frequent recharges.
Onee Stick
The KangVape Onee Stick is a slim, compact disposable vape pen that comes pre-filled with salt nic juice. It's an excellent option for a more straightforward, no-fuss vaping experience. The Onee Stick series offers a variety of puff counts, including 1900, 2000, and 3000 puffs per device, allowing users to choose a device based on their desired puff count.
Onee Pro
The Onee Pro is an upgraded version of the Onee Stick, featuring improved battery life and a larger e-liquid capacity. With up to 5000 puffs, the Onee Pro is a powerhouse among disposable vape pens, making it an excellent choice for heavy vapers or those seeking extended battery life.
How to Recharge a KangVape Disposable Vape
Notably, most KangVape disposable devices, such as the Onee Stick series, are non-refillable and non-rechargeable. They're designed for single use and should be disposed of once the e-liquid is depleted or the battery dies.
However, KangVape also offers refillable models, such as the TH-420 Box Mod series and the Klasik Vape Box Mod series, which can be recharged. To recharge these devices, follow these steps:
Locate the charging port on the device, usually a micro USB or USB-C port.
Connect the provided charging cable to the charging port and a compatible power source, such as a wall adapter, computer, or power bank.
Allow the device to charge until the LED indicator light turns off or changes color, indicating a full charge.
Disconnect the charging cable and enjoy your fully charged KangVape device.
Why is My KangVape Device Blinking?
If your KangVape device is blinking, it could be due to one of the following reasons:
Low Battery: A blinking light often indicates that the battery is low and needs recharging (for rechargeable devices) or has reached the end of its lifespan (for disposables).
Short Circuit: A blinking light could also signify a short circuit in the device. If you suspect this, stop using the device immediately and contact the manufacturer or retailer for assistance.
Device Malfunction: If the blinking light persists and the device isn't functioning correctly, it could indicate a malfunction. Contact the manufacturer or retailer for support.
Where Can I Buy KangVape Disposable Vapes?
KangVape disposable vapes can be purchased online from vape retailers and brick-and-mortar vape shops. When shopping for KangVape products, purchase from a reputable retailer to guarantee authenticity and quality.
Conclusion
In conclusion, KangVape is a reliable and affordable disposable vape brand, offering an extensive range of devices and flavors to suit all vaping preferences. With their user-friendly designs, long-lasting performance, and rich flavor profiles, KangVape devices have become a go-to option for many vapers seeking a hassle-free vaping experience. Give KangVape a try, and you may find that it's the ultimate solution to all your vaping woes.